We're thrilled to announce that our first West Valley Relief Nursery classroom recently opened its doors creating a groundbreaking public-private partnership between A Family Place, foundations, businesses, individuals, churches, municipalities, public schools, the Grand Ronde Tribe, the County, and families in a historically under-served community.

On the east end of our valley, where location and square footage issues have severely limited the number of children we can serve, we're building momentum toward the final phase of our countywide expansion. With the ongoing support of our community's brightest leaders, we hope to cross the funding finish line in early 2021 and nearly double Yamhill County's Relief Nursery capacity!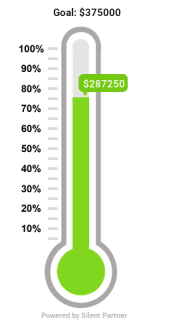 Together, we've built so much and now stand on the cusp of transforming a dream years in the making into a reality for so many children whose lives hang in the balance. These critical efforts would not have been possible, and will not continue, without exceptional vision and leadership like yours so thank you for helping us provide a lifeline for our community's most vulnerable children and families during this time of great need and for making a wise investment in Yamhill County's recovery and future success.